March, 2013 is a busy month for us. Here are the workshops we have scheduled for the public. Come on out and learn from Master Gardeners, the best practices based on tested Land Grant University science and research for making your home gardens and landscapes the envy of the neighborhood.
To register, call the Extension Office at 717.263.9226. The fee for each of these workshops (except the Fruit one, which incudes a
Growing Guide
) is $10.00.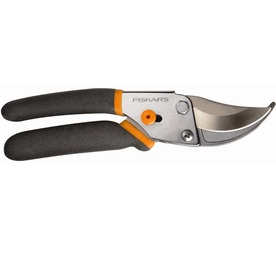 Pruning Workshop
- Saturday March 2, 2013 9:00 a.m.- 11:00 a.m. Elmer Greey, Franklin County Master Gardener, will discuss pruning considerations, including equipment and "hands-on" practice throughout his garden. This is an opportunity to see some of Elmer's 700 different plants. Dress for the weather and bring bypass hand pruning shears.

Saturday March 2, 2013 9:00 a.m.- 11:00 a.m. Located at the home of Elmer Greey 8690 Rice Road, Shippensburg Call the Extension Office at 717-263-9226 for directions.
Starting a Vegetable Garden - Wednesday, March 13, 2013 6:30 p.m. - 8:30 p.m. Join Master Gardeners Bill Dorman and Gary Ankney to learn how to start a vegetable garden. Topics will include choosing the site, preparing the soil, selecting which varieties to plant and the proper time for planting early veggies and mid-season plantings. Penn State soil test kits will be available for purchase at $9 each.
Intro to Backyard Fruit - Saturday, March 16, 2013 9:00 a.m. - 11:00 a.m. Join the Master Gardeners for an introductory workshop on growing fruit in your backyard. The class will cover growing grapes, small fruit (strawberries, blueberries, and brambles) and tree fruit (pome and stone fruit) plus some lesser known but easy-to-grow ones. Pre-registration is recommended. Class fee is $20 and includes a Guide to Growing Fruit at Home.

Picture Courtesy of Evansville, IN Government

Introduction to Storm Water Management - Tuesday March 19, 2013 6:30 p.m. - 8:30 p.m. Join George Hurd, Environmental Extension Educator, and the Master Gardeners for this introductory class on back-yard storm water management. Topics to be introduced include storm water definition, rain barrels, rain gardens, mosquito control, drought tolerant gardens, and composting.

Picture Courtesy of the University of Wisconsin

Turf Workshop - Wednesday, March 20, 2013 6:30 p.m. - 8:30 p.m. Last summer's weather extremes could have had a major impact on your lawn. Master Gardener Bob Hyatt teaches the best way to have a healthy lawn regardless of what mother nature throws your way.